CYPRUS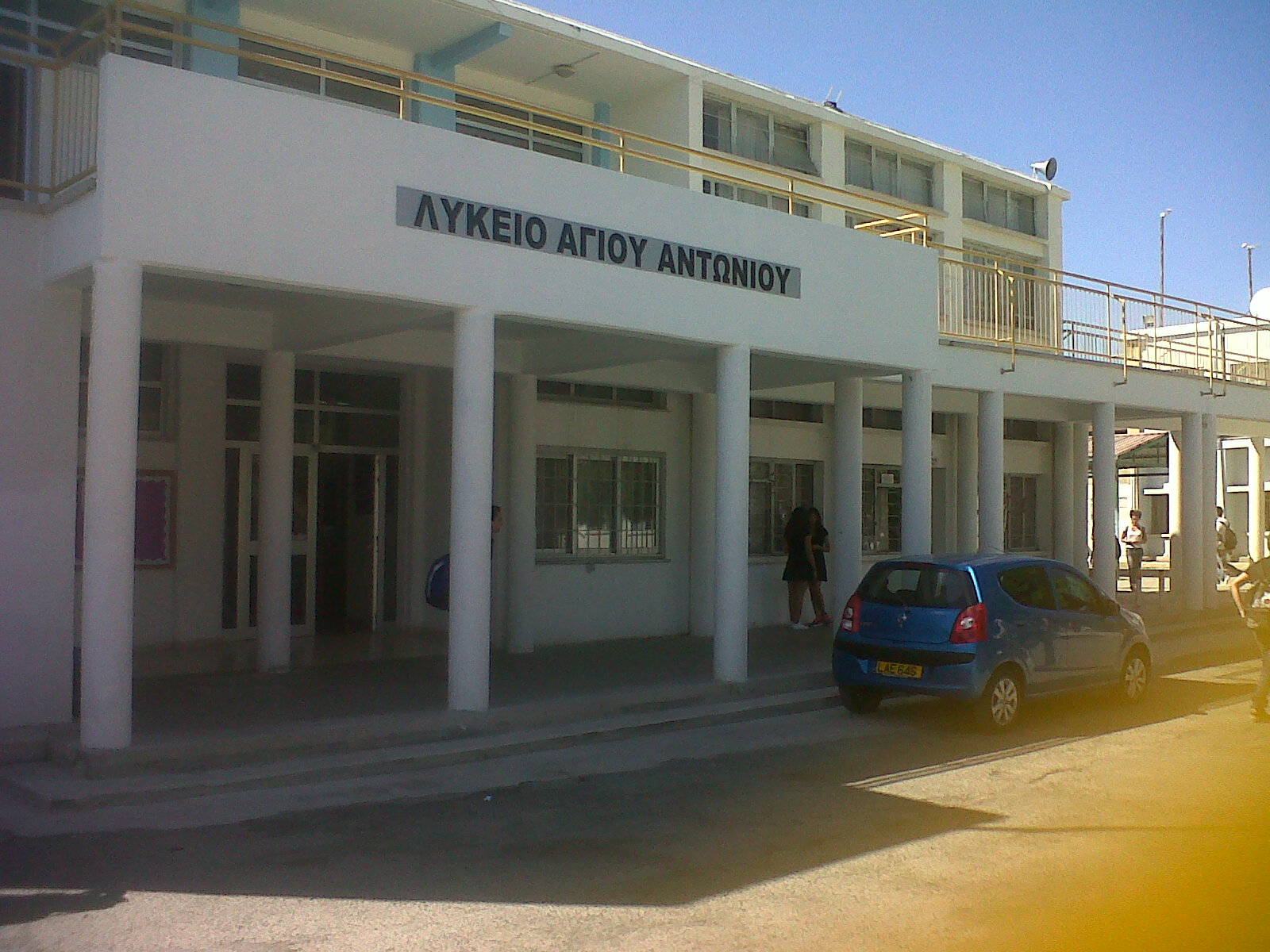 LYKEIO AGIOY ANTONIOY LEMESOS

adress:
LYKOYRGOY, AGIOS ANTONIOS
Postal code: 3012, LIMASSOL, CY - CYPRUS
School web page:
http://lyk-ag-antonios-lem.schools.ac.cy/

Telephone number: 00357 25306658
Description of our school: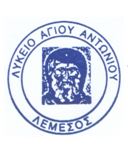 Lykeio Agiou Antoniou was first opened in 1976 as a Public School. Now it has more than 50 teachers and more than 300 students. Among the aims of the Lyceum is to make its pupils active European citizens through research projects for environment and energy.
Our school is located in a relatively poor neighborhood, therefore we have poor students and we also have students from other regions due to the fact that we live in a city that hosts people from other countries with different regions. Our school is integrated in an urban area with low social and cultural background; the majority of students and even their families have no expectations of their future; we have students in professional courses with low expectations of school; some of the students' families are immigrants, a fact which causes problem for students to learn Greek. We also have students with special needs, who are integrated in regular classes. Most of the students, aged between 15 and 18 years, are from the nearby small rural villages and poor neighborhoods, where unemployment prevails. In consequence of this, their parents are obliged to work abroad, leaving their children with other members of the families.
Many students are involved in actions that our Lyceum organizes, actions which are related with a variety of themes. Every year creative teams are set up in our school: a theatre team, a team for traditional and modern dances, a team for music and also scientific teams making researches. The research in our school has to do with scientific themes such as Environment, Energy, Renewable Energy Sources, Astronomy, Physics, Chemistry and Languages. In the projects that we are doing this year in our school they are involved more than 70 students. In these projects our first goals is to make the students to learn how to learn. ,With their involvement in these projects they have the opportunity to announce their results in other students and in public in general. Getting in contact with the educational system of another country, the teachers will increase their professional and personal experience, which will be a great benefit to our school. They will guide the students in their activities during the project; so they will improve both their ability to communicate in English and their ability to manipulate computers. The firm communication between them and their students will be beneficial, too.
Our School is one of the schools which have a leading role in organizing every year o Conference (for all Cyprus Schools) for teachers and pupils about Natural Sciences.